M/H Wealth 2 (Mobile Home Parks)
COMPLETE M-O-B-I-L-E Investment System

Click on the Add to Cart button to purchase the COMPLETE M-O-B-I-L-E SYSTEM PART 2 (MOBILE HOME PARKS) for only $995
We call this "The Biggest box that spits out money." Packed inside it are the 6 CD's, the mobile home book, a manual, all the forms you will need for all four investment property strategies for mobile homes and mobile home parks, and Mobile Home Wealth Quick Start Action Plan.
Five of the six CD's are audio, one hour each, to put into your car player, to listen to the Mobile Home Park Wealth Investment Property System when you are not able to read. The sixth CD has copies of all the mobile home park forms you will need to flip and manage your herd of cash cows.
There is also a Mobile Home Wealth Investment Propery System Action Plan, which takes a mobile home park investor by the hand, after listening to the CD's, so that within a week, the mobile home park investor will be flipping mobile home parks for quick profits, or keeping them for investment property and constant m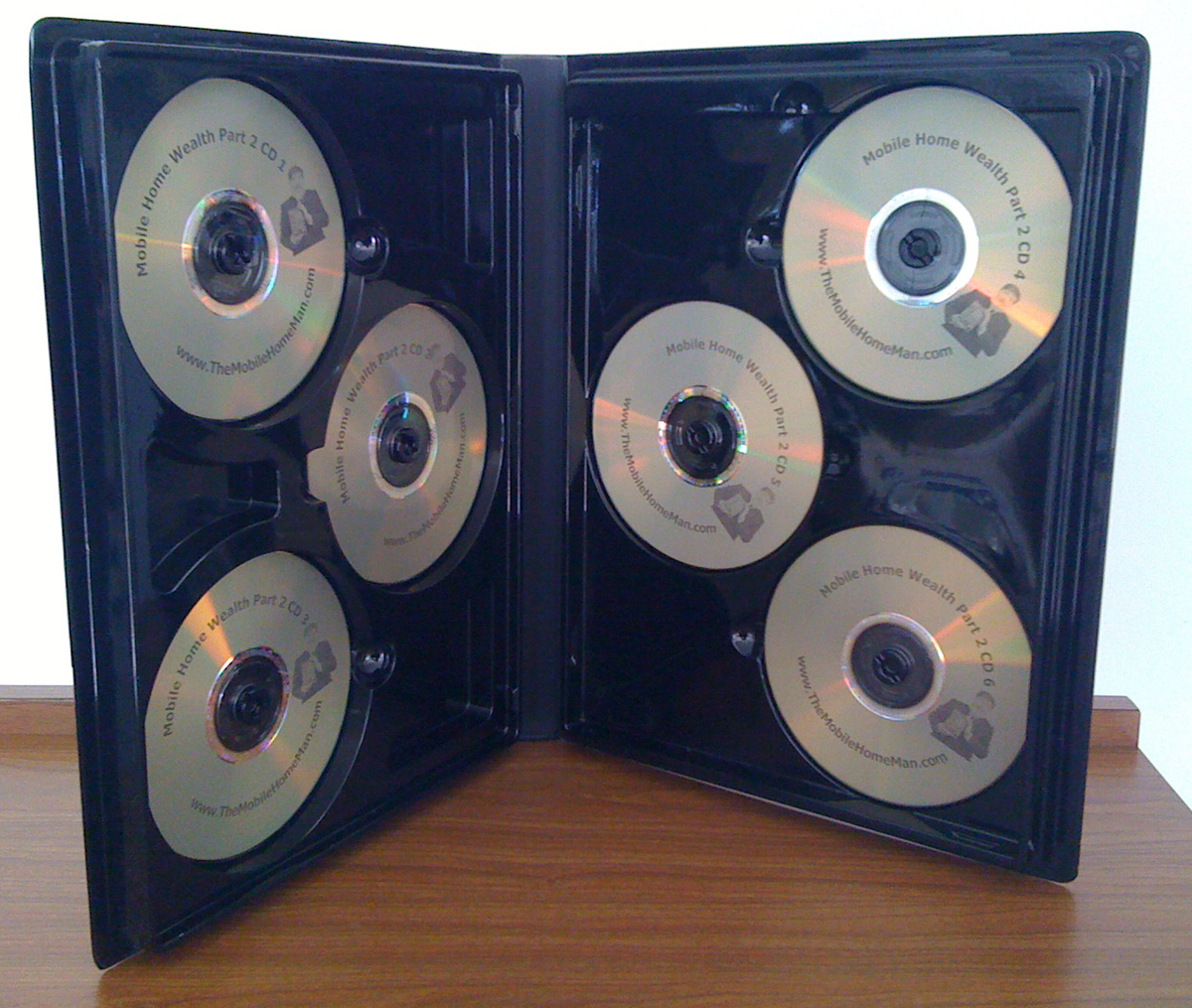 onthly cash flow and long term appreciation.
There are diagrams and pictures showing the M-O-B-I-L-E step by step method to success. The investment property systems contain the two main strategies of mobile home park flippers and keepers, and two additional strategies for L/O's and BB's. You will learn:
M – how to Mine for good mobile home park deals
O – how to calculate your Offer on a mobile home park and which investment property strategy to use
B – how to write a contract to Buy the mobile home park and negotiate a good deal for your investment property
I – how to do your mobile home park Inspections to know problems before you buy investment property
L – how to find a mobile home park Loan or buy no money down.
E – how to Earn your profit on your mobile home park
There's an additional $500 worth of email consulting for 3 months for free, and $1,500 for 3 months of consulting on your effective contracts on mobile homes park. That's an additional $2,000 worth of free services when you purchase the COMPLETE M-O-B-I-L-E Investment Property system for only $995.