Kangaroo Kronicles – 4 – Mobile ?
Saturday, April 16, 2011 By Stu Silver ·0
By
Stu Silver / "Uncle Zally" Zalman Velvel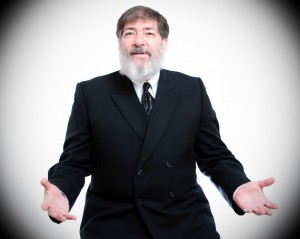 ____________________________________________________________________
 If you want to get this article automatically each week, subscribe to the RSS feed in the upper right corner of my website www.TheMobileHomeman.com . If the RSS feed is not easy, then just opt-in by entering your name and email address in the opt-in box on the right side, and the article will be emailed to you. If all that is still too complicated, then just bookmark www.TheMobileHomeMan.com/blog and that will take you right to it.
____________________________________________________________________
Once again I'm at the Kangaroo Convenience Store in Ocala, Florida. It's very early, 4 AM on a February morning. I'm wearing a T-shirt and sandals because Ocala is 60 degrees. The sun is not up yet. When it does show its shiny face, I may have to change to shorts.
 The Northern U.S. is freezing cold and covered with snow on this same February morning. In our mobile home park, all of the cabins on the lake are rented by Snowbirds who are tired of shoveling the fluffy white stuff  from their sidewalks, and in some cases, off their roofs before they cave in from the weight.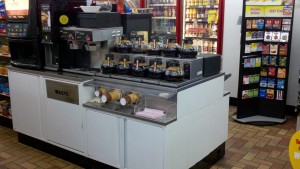 There are at least seven kinds of coffee, all fresh brewed, waiting at the Kangaroo coffee counter. There's Premium, Colombian, Peruvian, Dark Roast, Alert, Hazelnut, and Decaf. There may be one or two additional kinds I'm missing, because I lack a gourmet pallet – they all taste the same to me, except for the Decaf.
There's three of us up and moving around. Me, some guy sitting outside at the metal table reading a notebook, and the clerk behind the counter who's yawning after he just finished brewing seven different kinds of coffee. The 5:30 morning rush hour at the Kangaroo is 90 minutes away.
I grab a strawberry cheese muffin, knowing I won't taste the strawberry or the cheese, but it's the moistest cake ever made. The only cake that is moister is one that has been dunked prior to being eaten in one of the seven kinds of coffee. For those of you that care, the muffin is made by the Bon Appetit Bakery, and you can find them on the Internet at www.BonAppetitBakery.com, just like you can find the other seven billion people on this earth at various times during the day.
As I drive back to our mobile home park, I'm wondering, "What the heck am I going to write about?" I never know until the drive back, and then it comes to me, the kernel of the idea, which grows into a full ear of corn as I sit in front of my laptop and start pounding the keys.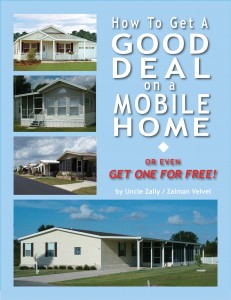 I'm in the editing stage of my newest book, "How to Get a Good Deal on a Mobile Home." I'm working on the Chapter that deals with the mobility of mobile homes. There it is. That will be this week's "Kangaroo" topic:
How mobile are mobile homes?
It would be proper to start with a proper definition, so let's do it:
mo·bile : adj \ˈmō-bəl, -ˌbī-əl also -ˌbēl\
1: capable of moving or being moved
2: changeable in appearance, mood, or purpose
3: migratory
Let's discuss the first meaning. Yes, mobile homes are capable of being moved. However, in my experience, less than 5% actually are moved. Most people, when it's time to move, sell their present mobile home at its current location, and then buy another one at their new location. Why?
Because it costs $3,000 – $4,000 to move a single wide, and twice that for a double wide. In our Ocala park, many of the used single wide mobile homes sell for $5,000. Why would anyone spend $4,000 to move a mobile home that cost $5,000 to own in the first place? It's better to sell your current $5,000 mobile home for $5,000 and then buy another one, somewhere else, for $5,000. On your next home, you are not out of pocket anything except sales tax, which averages 6% in Florida, or $300, and perhaps some tag fees, less than $200. So, while mobile homes are capable of being moved, they rarely are.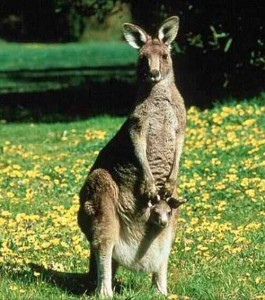 What about the second meaning? If you are like many people nowadays, you are constantly changing your appearance, your mood, and your purpose in life. Some of the ladies in our family do this on a daily, even hourly basis, and we gentlemen continue to love them, without referring to them as mobile. However, the mobile homes we own usually stay the same, except for an occasional coat of paint, which is like makeup, only better, because it does not wash off. (If the home has vinyl siding, you don't even have to paint it.) So the second meaning does not apply, either. A mobile home's mood and purpose in life are quite stable and unchanging.
 The third meaning, migratory, does not apply either. Go back and review the first meaning if you don't agree.
 So, looking at the definition, the most logical conclusion you can make is that people are mobile, and mobile homes rarely are.
 So why are people choosing to live in mobile homes, that are not mobile, and are not going to be moved, changed in purpose, or migrated?
 Answer: because they are so damn affordable.
 What do you think, mate?

Filed under Articles · Tagged